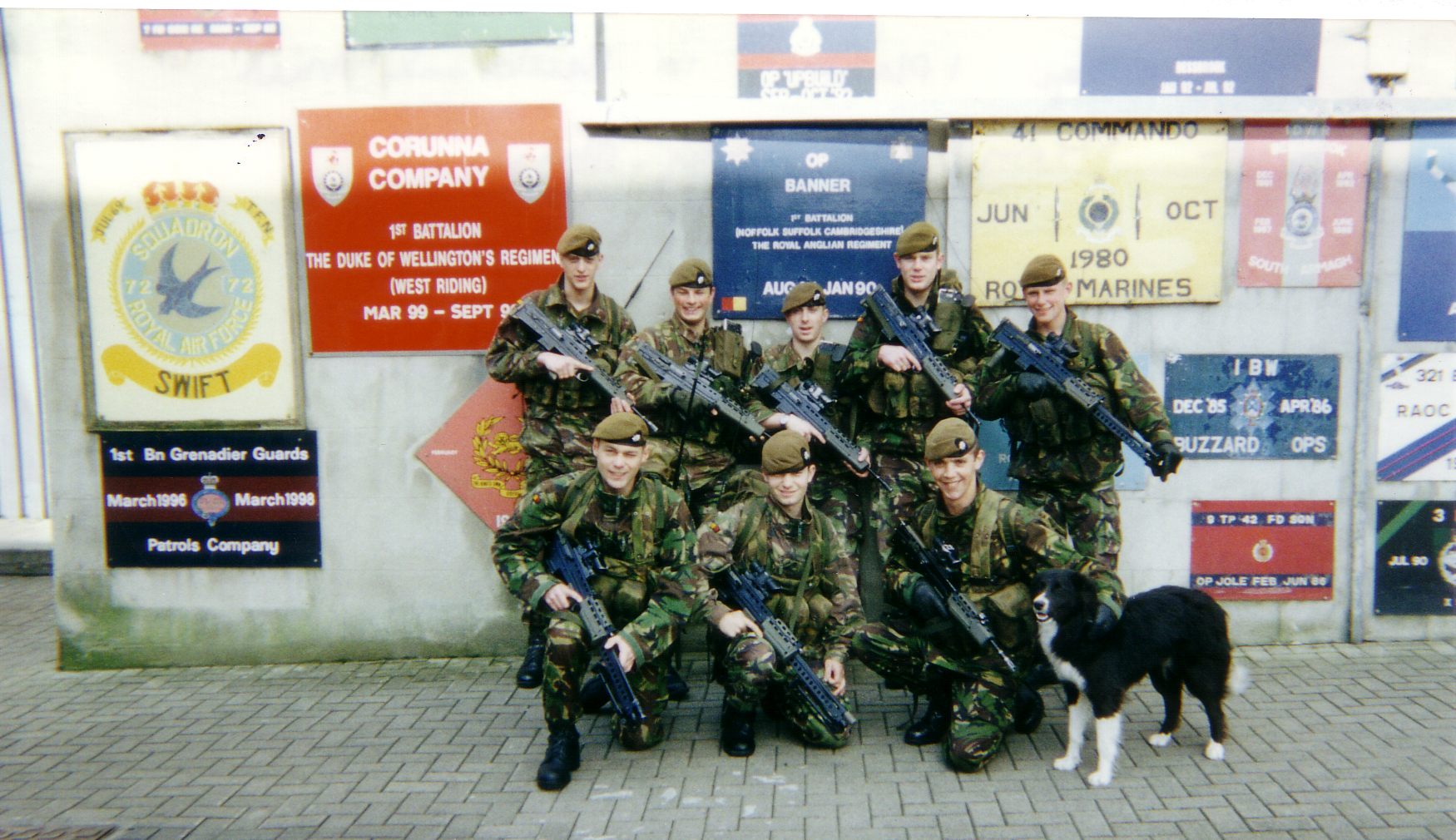 Reflecting upon Almanza day, there are many things to be said. It is in truth it is a battle that has been raised with me recently. The battle of Almanza was considered a defeat as the predecessor to the 9th (East Norfolk) Regiment of foot performed with gallantry but took heavy casualties and the 17th (Leicestershire) Regiment of foot was almost entirely captured or killed, no battle honour was awarded. However it is believed that as a result of this, the Regiment the right to wear the badge of Britannia.
The picture chosen to illustrate Almanza also shows how the name and remembrance of this battle still resonates with the Regiment. It is A Company of 1st Battalion in Northern Ireland, with the dog that they called Almanza.
It has always been an interesting story to me, a celebrated defeat in it's way and Almanza day is still celebrated by the 1st Battalion on the 25th of April. Furthermore I was visited by some retired officers before the pandemic began, with a view to check our regimental drums and Drum Majors sash to see if this was indeed on either, which is was not currently.
There is much zeal for this day by some, and there has also been contact with the subsequent museum which has been hoping to have a commemoration to the battle of Almanza (or Almansa as it is written in Spanish) in 2019 and is now hoping to have one in 2022.
This curator would like to thank Peter Ferrari and Michael Meredith for bringing the details and their passion for the history of the battle of Almanza into the museum, and hopefully the commemoration can happen next year.
If anyone is interested to have a look at the website for the museum in Almansa, here is a link to follow :
http://en.www.turismocastillalamancha.es/patrimonio/museo-de-la-batalla-de-almansa-26561/descripcion/