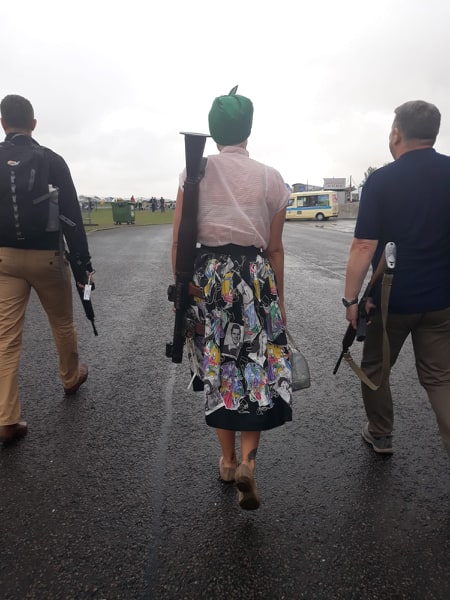 As I look at the picture above, I think fondly of the morning of the airshow at IWM Duxford. We set up and excitedly prepare for the weekend of masses of visitors, the chance to show them our collection and tell the history of the Regiment.
In this current climate of pandemic however, the feelings are a little different and I thought I would address them here.
With the next airshow taking place over three days from the 18th to the 20th of September fast approaching, we are preparing for a different kind of event. It will be one of social distancing, without handling collections and more space between us and visitors. I can't say that the first mention of the airshow happening didn't give me a small amount of anxiety.
However, after talking with the IWM staff, I am more confident that the airshow will be a success, and that we can still hold an airshow, with precautions in place and less tickets sold each day, but still provide a fun atmosphere for learning and engagement. Of course this will mean we need to set up a changed kind of activity from our Regimental Museum, but I am looking forward to stepping out of the box of our usual offer, and to put something different, new and exciting together that can be used at airshows and public days in the future!
After all, aren't we supposed to be able to adapt and overcome?