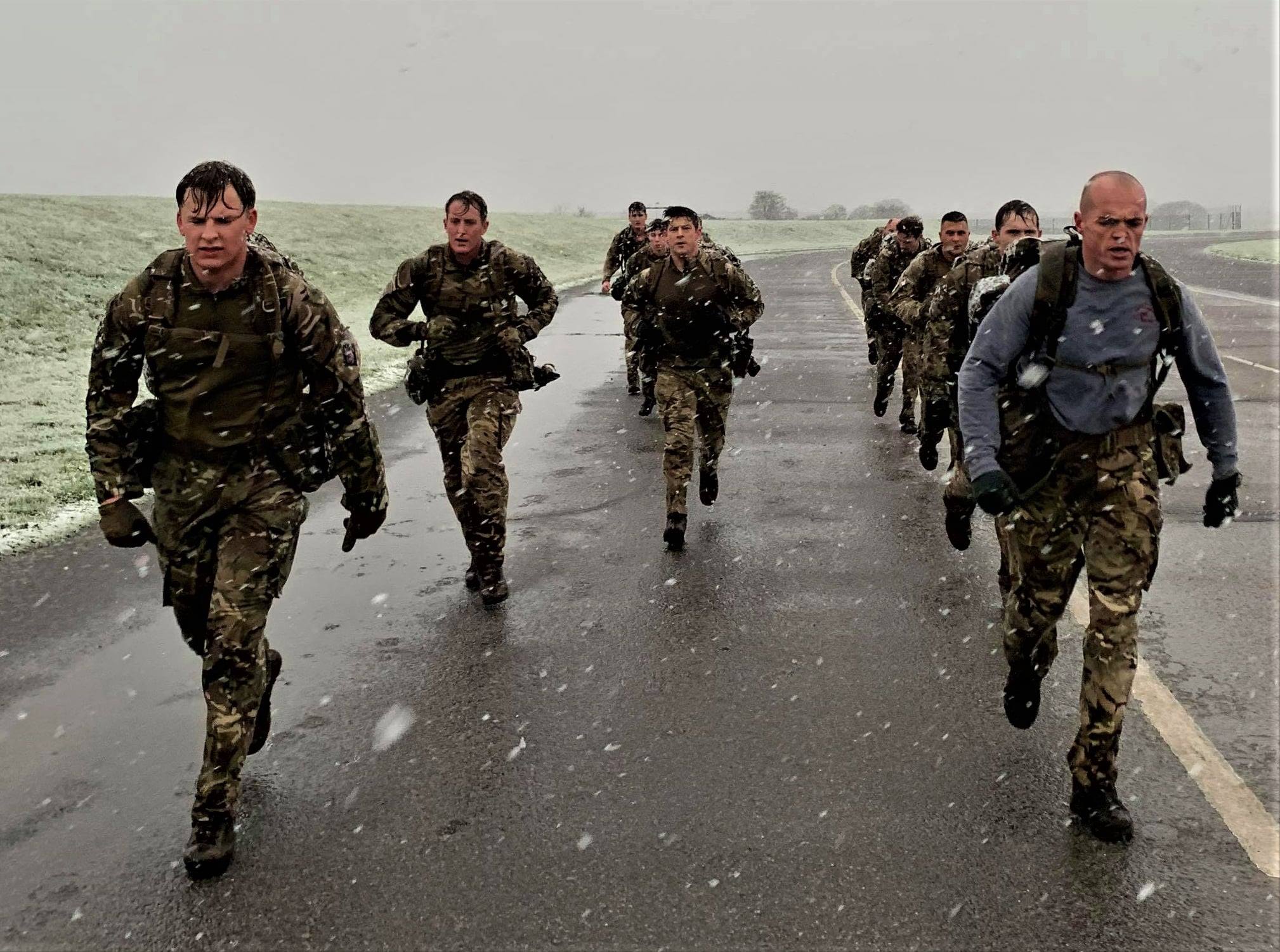 As last year came to a close, we can all recognize it had been a hard one. This pandemic has worn us out, and even talking to other museum professionals, the sluggishness of December had been noticed. However, running the Royal Anglian Regiment Museum has given me pause to think of all the soldiers, past and present, who would not see their families at Christmas as they are away serving our country.
In the past there have been many places the Regiment has been deployed during the Christmas holidays. They have been in Germany in the Cold War Era, Guarding Spandau prison, on tours and training. They have certainly been in Northern Ireland as that conflict lasted over 30 years. They have been in Iraq and Afghanistan in more recent times. It has also been noted that the 2nd Battalion has deployed to Mali before Christmas, which has been named one of the most dangerous of UN missions.
Although the army will always try to lay on a Christmas dinner each year no matter where the Regiment is, the fact is that these soldiers are far from home and far from their families. Of course the Regiment always prides itself as being a family, but still these men and women will not be with parents, children and other extended family when the country is its most festive.
Of course there are periods of leave in all situations, and some lucky soldiers will get to see their families, and one may say that these people did choose this vocation. However it still strikes me as I think about how awful this year has been, and how many people are looking forward to Christmas. I think of those that were unhappy about only being able to see a few people, and then I think of those on deployment who will see none, and even be in a conflict while trying to be merry.
I think the army can show us how to be grateful for what we have, and to be thankful for those who would be called to duty and give it all up to be on exercise or deployment and do their best to try to make the world a safer place while we enjoy our Christmas.